Discover the fun of scuba diving with our introduction diving tour.
No previous experienced needed. Try diving with us in Ishigaki island!
Our experienced instructors will explain how to use scuba (diving) gear and help you get used to breathing underwater. Once you feel comfortable we go for a dive. Your instructor will take you on a tour of the coral reefs around Ishigaki and show you many new exciting things! The tour includes a dive at one of the manta points when the sea conditions are good. The season for manta rays is generally from June to the beginning of October but we might go out there other months as well.
Contact us and we'll make sure you are not missing out!
All you need to bring is your towel and swimwear.
Participants must be over 10 years old.
Participants cannot be pregnant or trying to become pregnant.
Participants should be comfortable in the water.
If you have or had any medical or mental health condition, you might need clearance from your physician. Conditions include (but are not limited to): asthma, diabetes, covid-19, and panic disorder. See the full list here.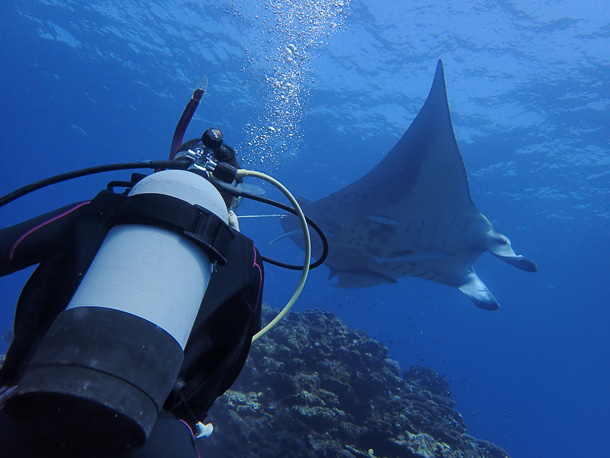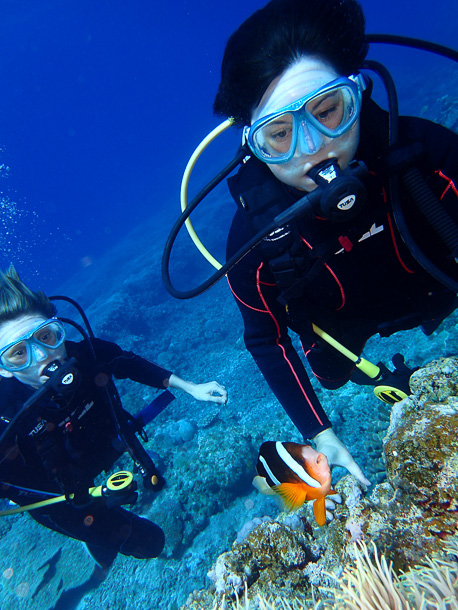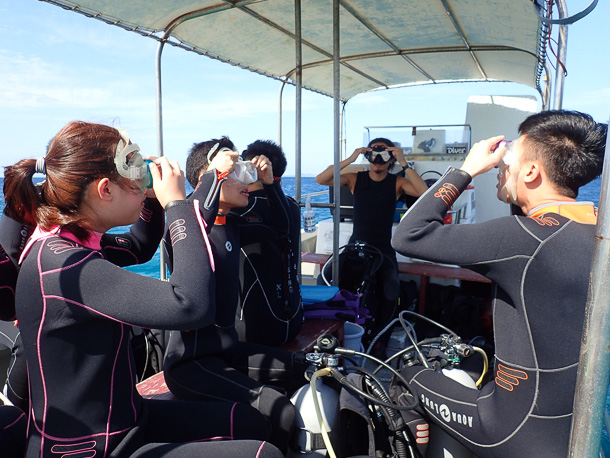 Why dive with Viking Scuba Kabira?
Location
Dive sites are just a short boat drive away, including Manta scramble and Manta city.
Small groups
Maximum 3 divers/dive guide. Bigger groups can of course dive together if they request to.
Facilities
We have several hot and cold showers at the shop. Enjoy beautiful nature scenery.

Price includes photos from your dives, pick-up, boat fee, lunch, drinks, equipment, and tax.
Please bring your own swimwear and towel.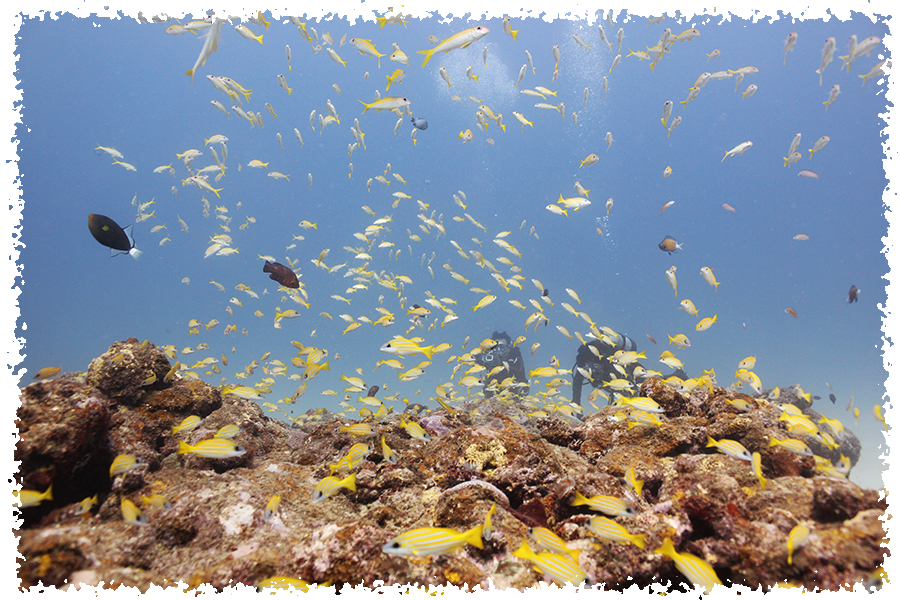 7:40 〜
Pick-up at your accommodation
8:10
Everyone meet at the shop
8:10 〜 8:40
Get ready, board the boat
9:30 〜
1st dive, relaxing surface interval ♪
11:20 〜
2nd dive, then back to the beach
12:30 〜 13:30
Have lunch at the shop or the beach, then we'll take you back to your accommodation
※Schedule is subject to change depending on the weather
※After diving you must wait at least 18 hours before flying