The last week, I've been complaining about the strong wind… now when it's gone: too hot!(;・∀・)
♪♪Summer is finally here in Ishigaki island☆
Today, we went all in at the Manta points! It was the 3rd day of diving for our guests, and still no sight of the Manta rays. So we had to do something about it!
We wen't looking with high hopes♪♪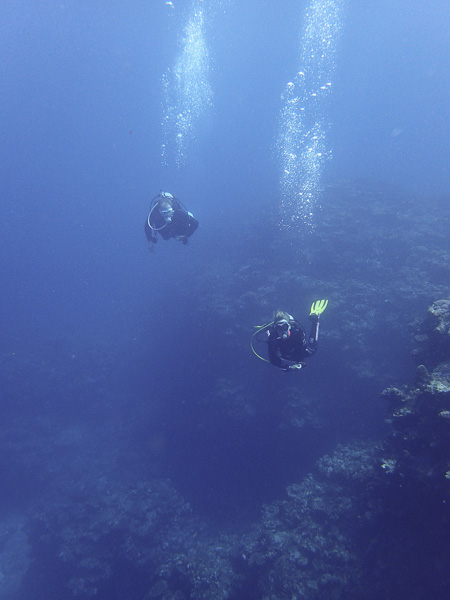 First, at Manta city and then to Manta Scramble! The Manta rays were there at both sites(≧▽≦)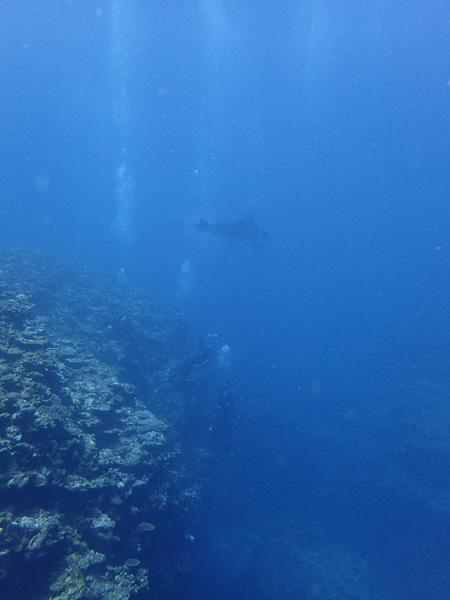 Just a bit far away(;・∀・) They swam by and didn't return(/ω\)
I wish we could gotten a bit more time to watch them, but I'm happy they showed up☆☆
They should be more like this relaxed Harlequin Sweetlips I think.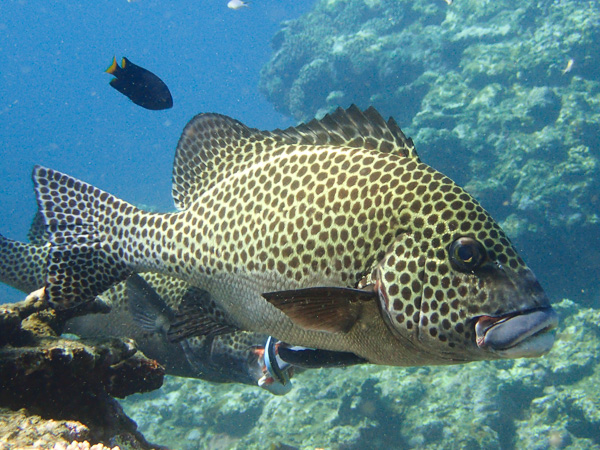 While we waited for the Mantas this Anemonefish entertained us☆
Just be careful not to look too long, a Manta might pass overhead without you noticing(;^ω^)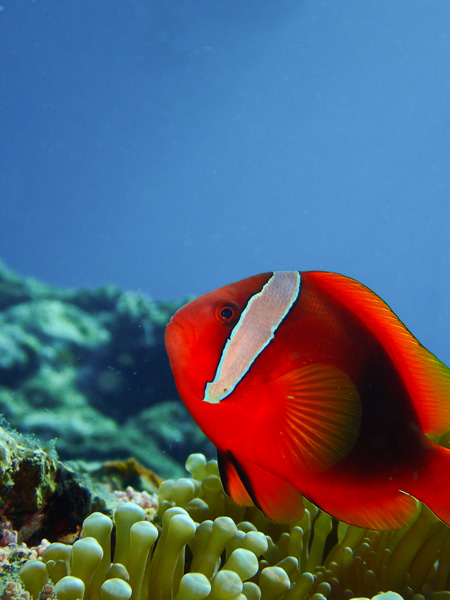 Looking forward to many weeks with calm sea and the sunlight glittering on the water from now on(*^▽^*)
Diving in Ishigaki is the best☆☆☆