It's been raining since this morning in Ishigaki island. Sometimes a small drizzle, sometimes heavy (-᷅_-᷄๑) But we still departed in good spirits and had beautiful dives in Osaki and Nagura☆ Visibility is still good(*^ω^*)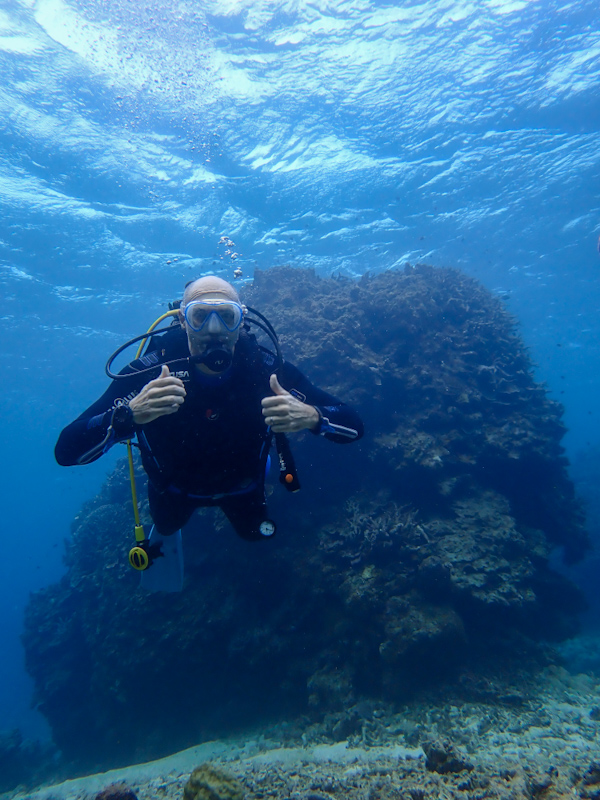 So many beautiful corals in Nagura♪♪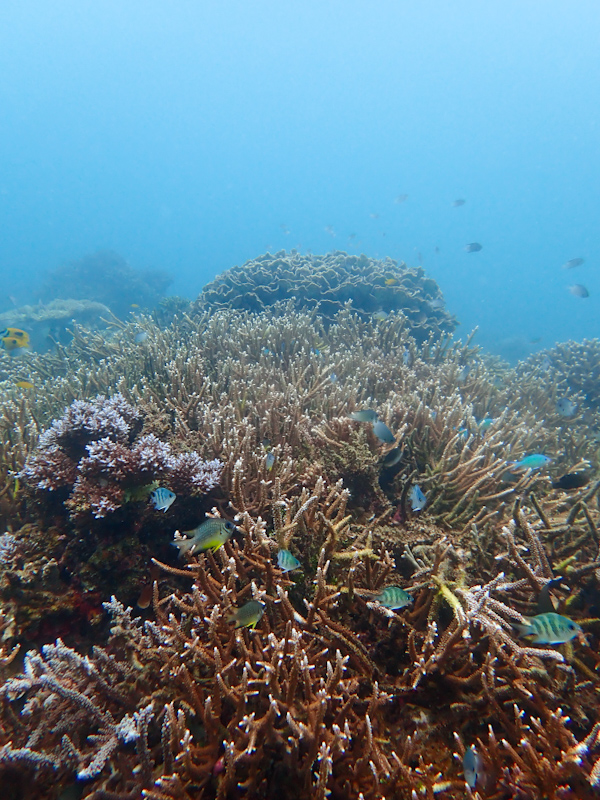 Today's green sea turtle encounter(≧∇≦)I think this turtle is the biggest one around this area☆ It must be very old!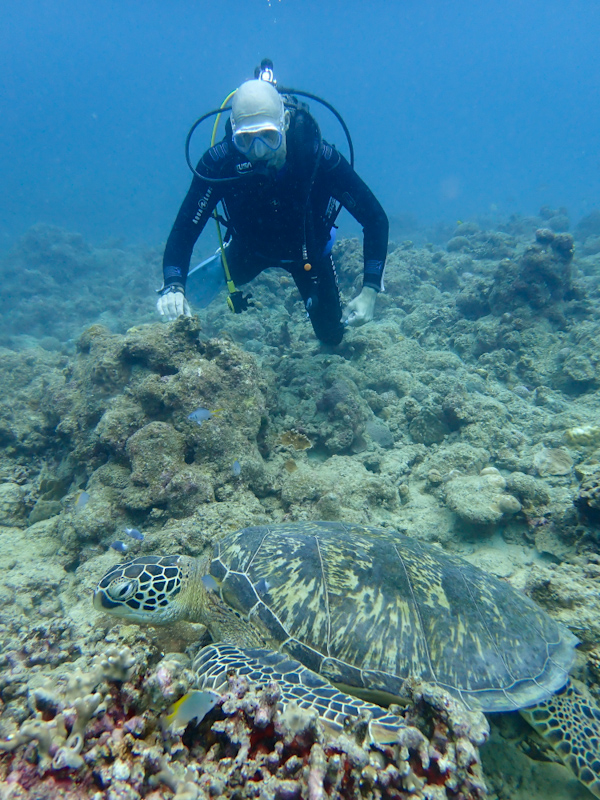 Schools of batfish in Osaki♪ It's possible to get close if you swim slowly・:*+.\(( °ω° ))/.:+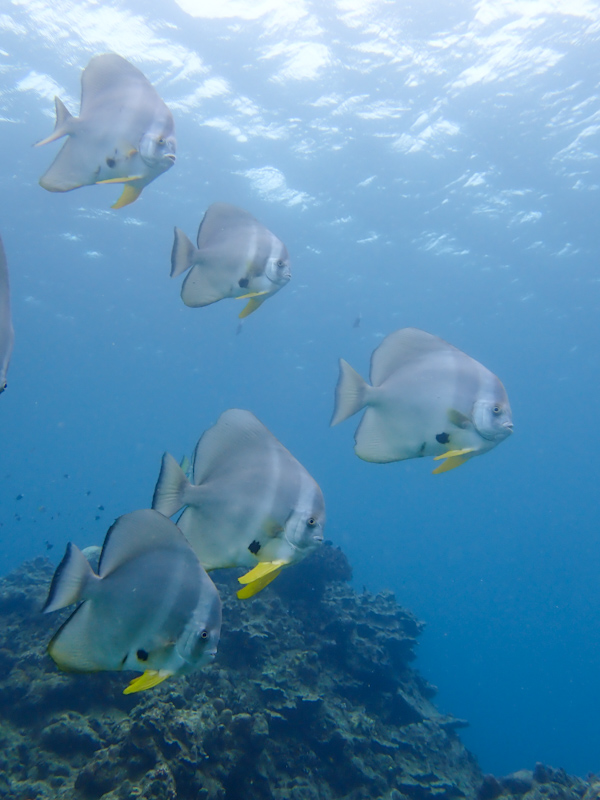 A lionfish✨ Very photogenic☆*:.。. o(≧▽≦)o .。.:*☆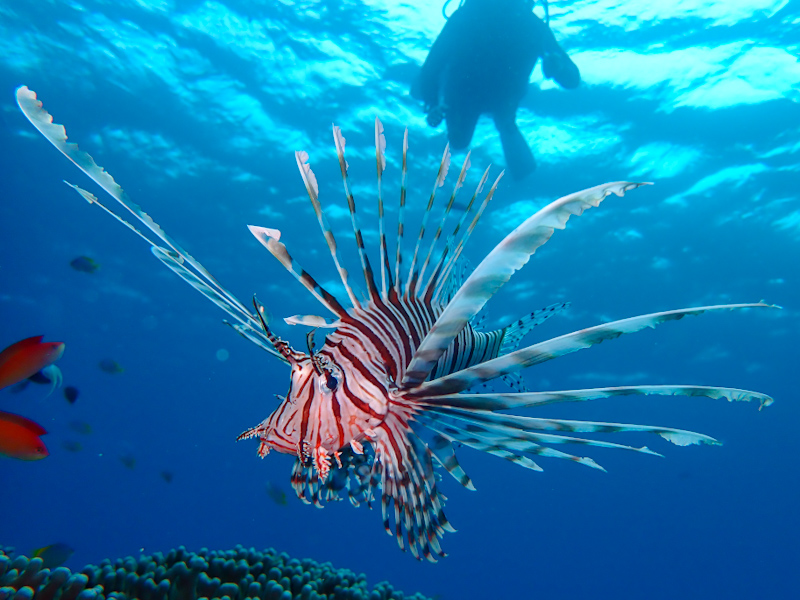 An orange shrimp goby hiding under a rock♪♪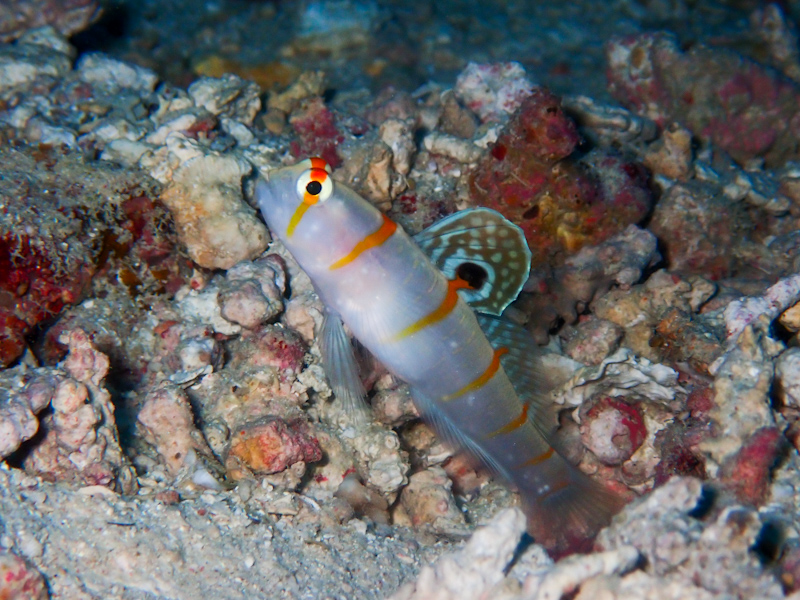 Another gathering of nudibranch today (๑>◡<๑)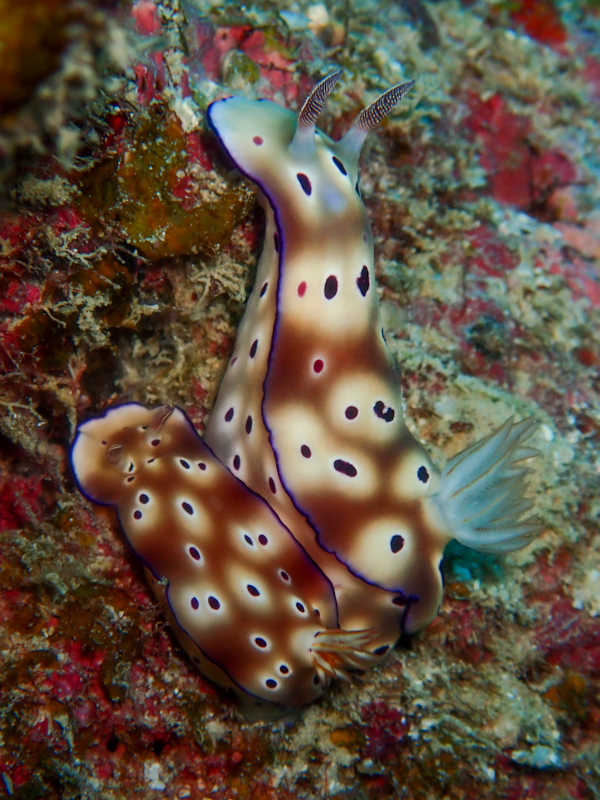 The wind will be strong tomorrow again! We'll try to find some shelter and go for relaxed dives.