The sun is strong! The ocean around Ishigaki island glitters✨Feels so good to be diving🌊
We went for introduction- and fun dives♪ Today, we had to wait some time before it showed up at Manta point but we did see a manta ray!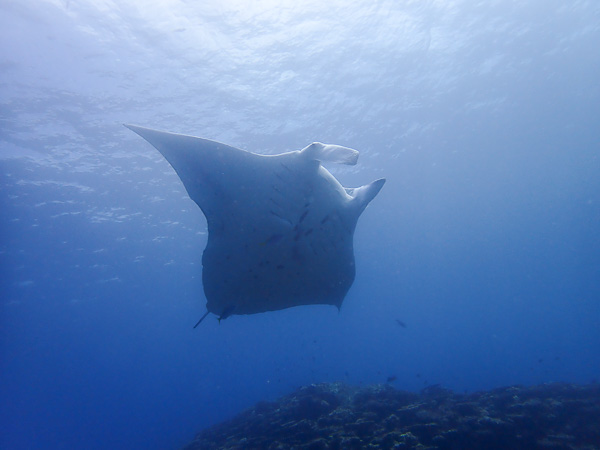 After it arrives, it continued to circle the cleaning station✨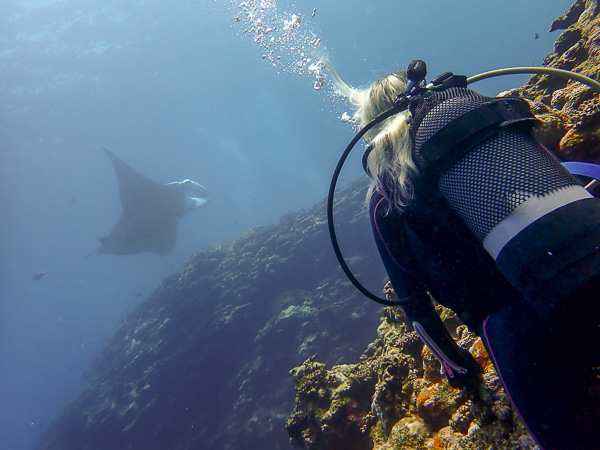 Corals at Yonehara♪ The manta rays are famous but there is plenty of else to enjoy under the ocean♫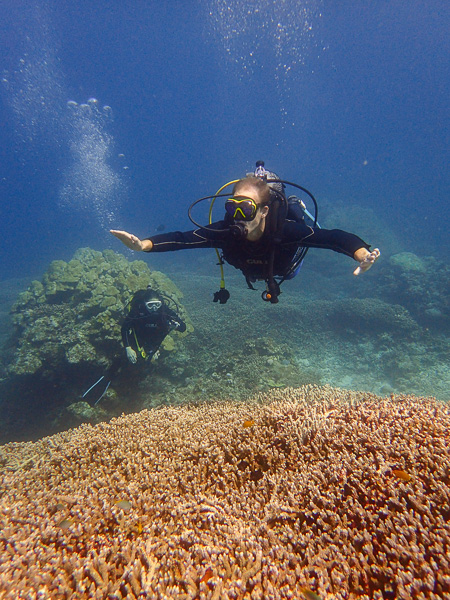 The introduction team also had good buoyancy and swam over the corals✨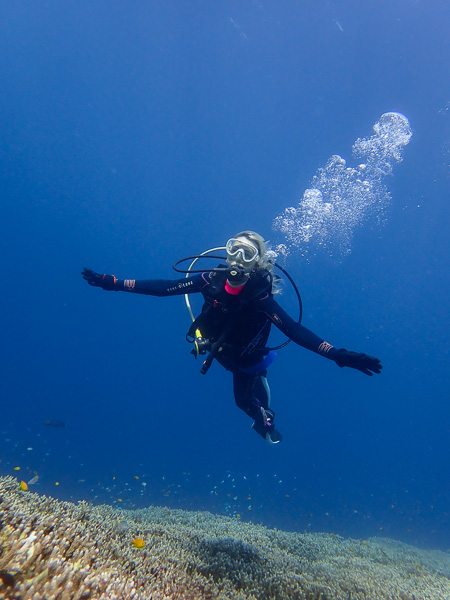 A school of baracuda enertained us while we waited for the manta rays ・:*+.\(( °ω° ))/.:+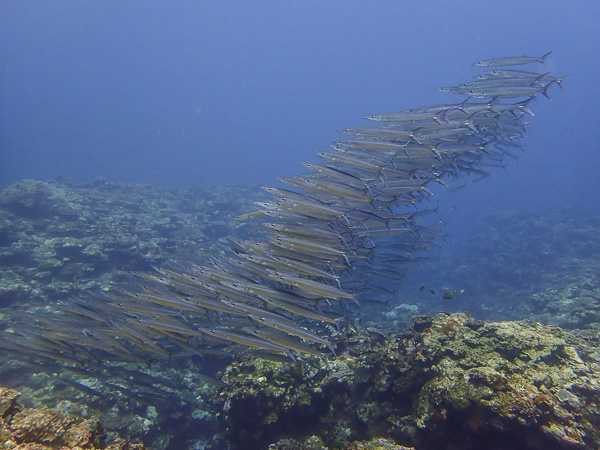 We also met some anemone fish♫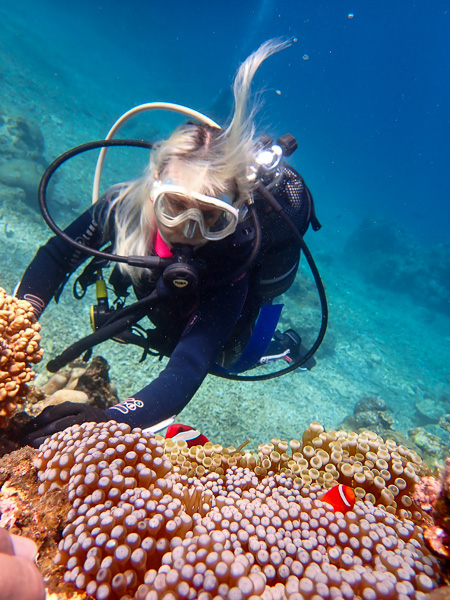 For the last dive, we enjoyed swim throughs and rocky landscape✨
Also found some small anemone partner shrimp shrimps and a whip coral shrimp✨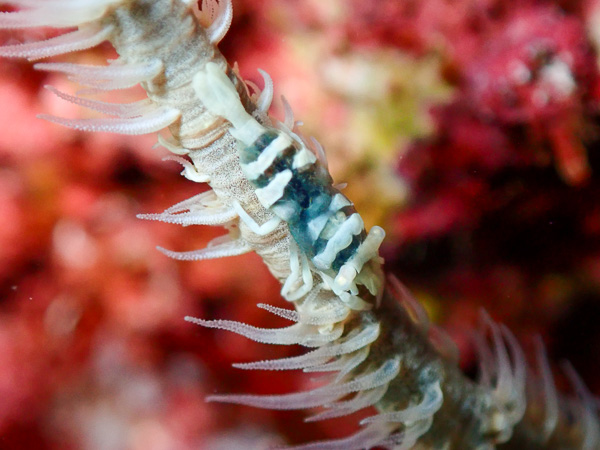 Tomorrow it's time for an advanced open water course✨ Looking forward to diving!